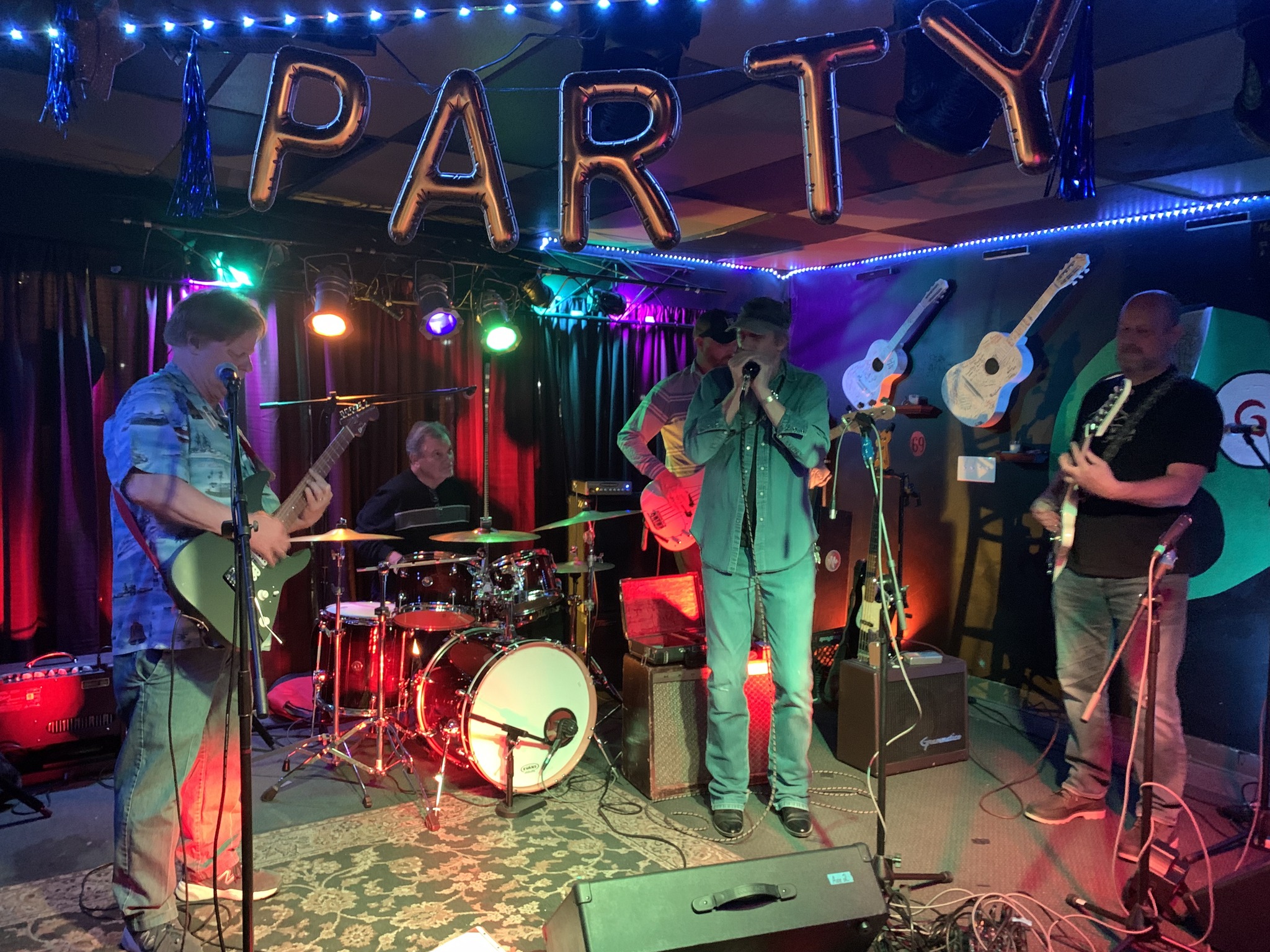 Monday Night Blues Jam
Odde's Monday Night Blues Jam, April 10th from 7 to 10pm! We highly recommend that jammers get there early to sign up at 6:30pm.
Our Monday Night Blues Jam's have been consistently attracting some of the best musicians in the Denver metro area. For example, last Monday, we were entertained by Kate Leroux and her band, Phil Slade on guitar & vocals, Rick Gibbins on guitar, Jeff Engler on guitar & vocals, Stan Armstrong on guitar & vocals, Admen Gabby on guitar & vocals, George Williams on guitar & vocals, Kevin Weram on vocals, Virg Ginny McKay on blues harp, Alex Otero on bass, Scott Hasler on drums, Dave Balczo on bass, Nick Summers on drums, Bruce Brown on bass and Scooter Barnes on guitar & vocals among others in varying different groups throughout the evening. SO MUCH FUN!
We welcome musicians at all levels of ability, all ages and all instruments! If you're a "newcomer," we look forward to meeting you, having you join us onstage and joining our great circle of friends!
Whether you are a blues jammer or a blues enthusiast, we invite you to come in to enjoy an evening of great blues music, the fine menu selections, and the wide variety of beverages.
Hosted by Tom Lilienthal & Friends, featuring "Doc" Brown on guitar and vocals, Scott Wright on drums and Tom Lilienthal returning on bass.
Backline equipment includes staffed run P.A. and lighting systems, as well as a bass amp and drum kit. Bring your own instrument and an amp and/or mic. Sponsored by the Mile High Blues Society.