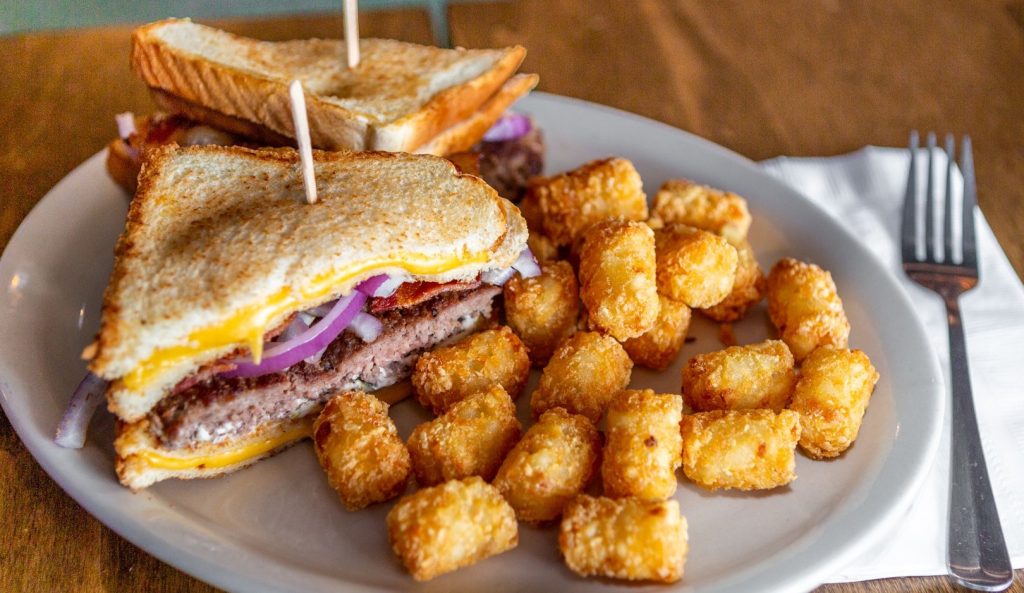 Odde's Music Grill is your one-stop destination for delectable foods, great drinks, stylish atmosphere, and cool live music in Colorado. You'll never want to be anywhere else when you dine in and hang out here.
We offer a massive variety of foods in our menu from appetizers to scrumptious grilled/roasted meat and satisfying burgers. Why not check out our Westbound and Down appetizer for starters? Then follow it up with our fulfilling Sammies filled with grilled or roasted meat and paired with fries or tater tots. You might also want to choose from our variety of mouthwatering Anarchy Burgers whether you like the plain or the wild variety.
If you're searching for a place to hang out in Colorado, visit Odde's Music Grill right away and you'll go nowhere else. Our friendly bartenders and accommodating staff are ready to serve you.
Sammies, Cocktails & Live Music
Complete the dining experience with a choice from our wide range of drinks at the bar including ice-cold beer, exquisite wines, and creative cocktails. Our friendly bartenders and accommodating staff are ready to serve you as you dine and drink in OMG Colorado's bar and grill.
Our stylish interiors and hip atmosphere add positive vibes for anyone dining, drinking, and celebrating in our bar and grill. Coupled with comfy couches and well-planned seating to allow optimal view of live bands, you'll definitely forget about your worries as you network with associates or simply have a great time with friends.
So hang out here at Odde's Music Grill with your friends, colleagues and associates. Network with acquaintances and who knows, you'll find new friends to celebrate life with. We also have an event space with catering for up to 100 people!